We are seeing some interesting trends in the bingo market lately. These include game updates, different kinds of promotions, new payment options and a shifting focus on how and where people tend to play online bingo.
From these, we can make a few guesses as to what we can expect from new bingo sites coming up over the next year. Here is our prediction of some of the trends which we can expect to see developing in the bingo world over the next few months, based on what bingo sites have been doing recently, and what has been doing well.
But first – here are the top and freshest new bingo sites for you to enjoy!
What's Hot Right Now
Last year was a big year for bingo, with new online bingo sites outnumbering almost every other gambling type.
Slots
Bingo sites have begun to integrate more slot games into their offerings, with vast libraries filled with these games. This is something that will continue to grow on new bingo sites 2019 as bingo players seem to be enjoying the addition. They're also generally hosting more slot based promos to cater to demand.
As an effect of this, some bingo site operators are branching out into slot game sites too. These include networks like Dragonfish and Jumpman Gaming creating their own dedicated sites. They have more promos aimed a slot game players and lots of them are receptive to this idea.
We also don't want to play on the same old boring slots, we want to play on slots that are exciting and varied. Different variants make things interesting, like bingo/slots hybrids, 3D games and ones that explore new themes. These slots can include:
Classic Slots – These tend to be simple three reel games that are quite like fruit machines. They have the potential to award big jackpots and they're really accessible for new players too.
Video Slots – Most slot games that you'll find on sites these days will fall under this category. These can be a bit more complex than classic slots and feature cool graphics to make them more interesting.
Multiline Slots – These games tend to have more areas for you to be able to win across, which is great for players. They can end up costing you more though, as you usually have to place a certain bet per line.
3D Slots – If you're looking to improve your experience even more then you can look forward to these slots. They can have 3D symbols, characters and elements for you to enjoy.
Jackpot Slots – For those that want to up the ante even further, you can look for games with big jackpots. These can really improve things for those that want to get their hands on some extra cash.
Slots with Bonus Features – These slots can also make things a bit more exciting, as they have separate rounds to thrill you with. These can be free spins, gamble rounds or just about anything else those developers can think of!
Progressive Jackpots – On these games, each wager contributes to an overall jackpot. This can then be won by a single player. These jackpots can be generated over one machine, a group of them or on all different sites.
Flat Top Slots – A top jackpot will exist in these games and they will only be able to be won up to that amount. They will usually be a multiple of your bet, so the more you can bet the more you could win.
With new technology comes new opportunities for slot game developers, we'd really like to see some of them making more of this. This could include creating new in game universes and story lines, which we don't see too much of.
We've also got smart watches and other devices that could be used more within these games. There are realms of possibility out there, so it would be great to see more than just the standard set up for them. While developers are starting to take note of mobile devices, it should just be a matter of time before they get in on wearables and more.
Top Slots
Here are some of our favourite slot games that you can play on right now!
Fluffy Fairground – This fun slot game will take you to the fair and have you building up great bonuses before you know it. There are wilds and free spins to watch out for in this game!
Immortal Romance – If you're in the mood for something dark and interesting then this is the game for you. You can chill out with some creatures of the night as you attempt to get your hands on their riches.
Aloha! Cluster Pays – If you need a holiday then head over to this tropical slot for your chance to win some serious jackpots. This game allows you to match up symbol combinations all over the place, watch out for the free spins too.
Bonuses
Bonuses as we know them are also changing, as companies attempt to become more creative. This is in part to fit in with new regulations and these bonuses include:
Free bingo for new players – Open for a set period of time for new players, you can head into these rooms to enjoy a range of bonuses.
Free spins – Spin your way to victory with these bonuses, which will be assigned to a game and set a bonus.
Free bingo tickets – Another way to get playing for free, these sites can give you set tickets to start playing in certain rooms.
Bonus games – Mini games like scratch cards can also be used to reward players with varying bonuses.
Prize draw tickets – Taking part in a prize draw can also offer you the chance to win big, with tangible prizes and bonuses too.
The bonuses that we expect are changing, as recent rules and regulations have massively impacted the offerings from bingo sites. This means that the rewards we get are very different, with a lot of bingo sites now offering free spins in lieu of percentage bonuses. No deposit bonuses are becoming a lot harder to find, with networks like Cozy Games doing away with them entirely.
Revamping Player Rewards
Most great sites have also jumped on the bandwagon and integrated more continuing player offers. These include things like refer a friend bonuses, spin the wheel rewards, VIP schemes and reloads. Loyalty schemes are also becoming more interesting, as some offer players the chance to trade their points in for a reward of their choosing.
They're turning their efforts to rewarding players for actually playing bingo, as this makes the rooms livelier. It also ensures that players who play regularly will get their hands on bonuses, rather than those that just use deposit bonuses now and again.
New eWallets and Payment Methods
New innovations within payments are always on the way, with new ways to pay being pioneered on a regular basis. These can make a massive difference to the way that we play online, some of these alternative payment methods include:
Zimpler – This app is getting more and more popular with online gamblers, as it's really user friendly. It uses text to authorise and it adds some additional security without a lot of extra hassle. It's a good alternative to Boku and Payforit, if you've tried these services but perhaps aren't so keen on them.
Cryptocurrencies – With blockchain and decentralised currencies, you may not be sure where to start! The fun of using these payment methods is that the actual currency that you use changes value too, so your winnings could end up being worth more.
Google Pay – This payment method is supported by Google, but it hasn't really come into its own as of yet. Since they're putting so much stock into all of their products at the moment, we might see this get a revival in future.
Dwolla – If you've used PayPal, then you will know exactly what to expect with this payment method. It was launched as a direct competitor to the big eWallet system and it's totally free to use.
Each of these payment methods is geared towards making things safer for those who play online, while still retaining the convenience that we expect.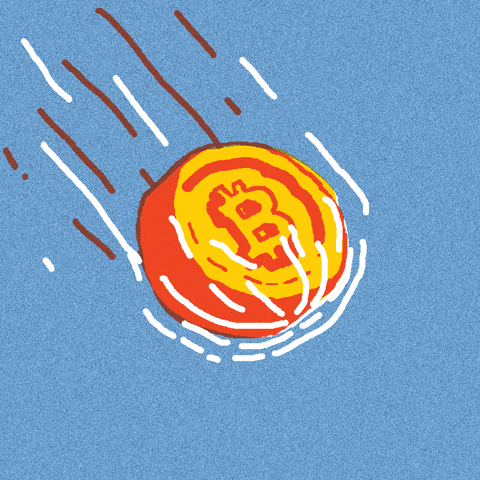 Each year, it feels like the prospect of online fraud gets a bit scarier. This is where these alternative payments come in handy as they also get more sophisticated as time goes on. They're all targeting ease of use as well as security, so it's a win win in our book!
There are many ways to pay at the best new bingo sites, as operators are finally realising that their players want these options. Vouchers and eWallets are dominating this arena at the moment, though they offer very different services. Vouchers are gaining a bit more popularity, but eWallets have been around since the early 2000s and have a massive user base.
We're seeing new payment options for players every day! This is a great trend as you can look forward to experimenting with cryptocurrencies and other new payment methods to protect yourself.
How to Spot Top New Bingo Sites
Here are some of our essential factors that we look for when finding a new site to play on.
Best Payouts and RTP
If you check out the payout rate and RTP of a site then you'll be much more informed on what the average user can expect. This percentage is essential for you to check out, as it will tell you how much you can hope to win from every wager that you make. The higher it is the better!
Great Promos
There's nothing more frustrated than playing on a site only to find they never have any promotions going on, sound familiar? We love new sites that put a lot of effort into providing not just newbie promos, but also jackpot games, loyalty schemes, giveaways and seasonal promotions.
Fair Play
Great new bingo sites have all the accreditation they need to prove that you're playing fairly. If you're worried that a bingo site is fixed, then take time to do some digging on their license and fair play testing.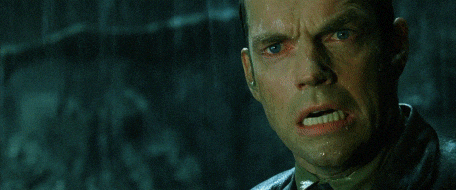 No Lose Games
If you want to be sure to win then watch out for these games. They can allow every player in the room to get their share of the prize pool, which is great for everyone in the room.
Jackpots
We love playing with big jackpots, so we like to see lots of different ones on the best new sites. This can be bingo jackpots, slots with jackpots, promotions that include jackpots and progressive jackpots too. The more the merrier!
Try and take a few or all of these into account the next time you're choosing between a few new bingo sites, they can make a big difference.
Networks
Here are some of the main networks you need to know about and what they offer:
| | Bingo | Slots | Bonuses | Payments |
| --- | --- | --- | --- | --- |
| Dragonfish | 75 ball, 90 ball, high five | Over 100 | Tend to be deposit based | Cards, Entropay, Paysafecard, Neteller, PayPal |
| 15 Network | 75 ball and 90 ball | Over 200 | Mega Wheel | Cards only |
| Cozy Games | 30 ball, 75 ball, 80 ball, 90 ball | Over 100 | Free newbie bingo | Cards, Neteller, Skrill, phone bill, Paysafecard, PayPal |
What are we online bingo fans getting tired of?
Perhaps the best way to gauge this is to look at what sites have done well in bingo awards ceremonies voted for by players. When we take this in to account we can see that players seem to be drawn towards sites which offer a very unique gaming experience, with prizes and games which link in well with the theme of the site and are not found anywhere else.
When we consider what's not popular, we come up with the following:
Boring Promotions – This really encapsulates a lot of different promotions, like ones that you have to do the same things for each month in order to win. Some sites run the same kinds of giveaways each month, just with a different theme and that can get really stale. We're sure you've run into these at one point or another.
Expensive Promotions – You don't always want to spend upwards of £20 on each promotion, especially if the prize isn't that great. Sites that want you to spend a lot of money for the chance to win are not in our good books! We want fair promotional terms, we don't mind spending a little more but also don't want to break the bank.
Slow Sites – We know that some sites do have trouble handling their player numbers, but if we can't get onto the bingo games or it takes a long time then we're likely to play somewhere else. If they take a long time on your mobile device or are tricky to play with then we're not likely to come back!
Generic Sites – Some sites really feel like they're just cookie cutter versions of the network, sure they'll have a different theme but really not much else! We want to play on sites that offer something different, unique and fun – or really we could be playing at any other one on the network.
It's not hard to see why these are not in vogue with players! Voting with your feet remains the easiest way to tell bingo sites what you want to see in future.
If we don't take part on slow sites or ones with boring promotions, then they'll need to adapt in order to win players again. Sometimes this can take a long time, but if you look at the most successful sites out there, they're all about creating a great environment with plenty of unique options for their players.
What can we Expect in the Future?
As ever, we're eager to see what changes in the bingo world. For starters, we think that the following aspects will change:
Fewer Wagering Requirements – This year, we've seen a lot of sites get rid of their wagering requirements, with entire networks of no wager sites appearing. As players become accustomed to these sites, they probably won't want to switch back to ones with wagering requirements.
More Creative Games – We're bound to see developers creating new slot and casino games, this is a given. What we're interested in are the ones that will be really creative and include elements from other genres. Mash ups and cross overs can create some of the best games, so it will be great to see where 2019 takes us in this regard. Alongside this, we'll also be excited to find out what new bingo variants will be released too.
Better Social Media Offers – Brands that we see the most of on social media are the ones that are actually giving their players something. If we see this then the experts will be too! Hopefully this will lead to enhanced offers that make it worth it to like a site on Facebook or follow them on Twitter. This could be a bonus for liking the page initially or a cheeky exclusive promotion. The actual presence on social media is important too, as sites have to craft a nice community on there too.
Further No Deposit Offers – You just can't beat playing on new bingo sites no deposit required and in 2019, we'll see this happening more and more often. Free bingo no deposit 2019 will need to up their game to stand out though, as with more sites come more competition.
New Legislation – Towards the end of last year, the UK Gambling Commission have really been cracking down in a number of ways. This will continue as time goes on, as they continue to protect the consumer by cracking down on sites with unfair terms or limits. Overall this is a great thing, as sites that are already compliant have nothing to worry about.
Better Payment Options – It has been a while since PayPal was the only option out there but some sites still seem to be stuck thinking this. We're eager to see new payment methods like cryptocurrencies and mobile payments making their way into the mainstream.
Improved T&Cs for Players – Not only will we see unfair sites being eradicated from new bingo sites 2019 ranks, ones with high wagering requirements or deposit minimums will become less popular. Within this, we'll see players having more access and control over their overall deposits, limits and data.
The Sky is the Limit! – With AR, VR and other tech developments, who knows how we'll be playing bingo this time next year? While we can't always speculate how exactly this tech will go down, it will certainly be an interesting ride.
The Future for No Deposit Bingo Sites
There have been some massive changes to how free bets and bonuses are being regulated in the UK. The UK Government have decided that no deposit bingo sites have to pay a tax on the amount they give out, as though it were real money. This may mean that no deposit bonuses get a bit smaller, or that we get different kinds of bonuses.
New Regulations
Welcome Offers
Rest assured that you will still find new bingo sites no deposit required but perhaps you'll get some free spins or access into a newbie room instead. These bonuses are a bit different and are not taxed, so sites will lean more towards them as to not affect their bottom line.
With some sites, they've decided just to keep their no deposit bonus and pay the tax. Since the tax is so new presently, free bingo no deposit 2019 will still come along as they want to test the waters for themselves. If players still deposit and the tax is worth it then it may just be worth it to pay the tax for some operators.
Advertising
We're also seeing a lot of sites changing their advertising, as these regulations have also changed. This means they're getting rid of mascots and any games that could potentially appeal to children. That's why so many sites are getting revamped at the moment.
More No Wager Sites
Wagering on sites can also cause problems for operators, as they have to ensure they lay out all of the terms and conditions. For this reason, some operators are deciding to get rid of wagering, as it just makes it easier for all concerned. Plus, players can just get down to the business of playing without worrying about wagering.
Free Bingo Replacing Funds
For those scouting out no deposit bonuses, you will most likely have noticed that you're getting more free bingo access and less funds. This helps operators to avoid the tax, as the value of the tickets are harder to calculate and have a smaller value.
T&Cs and the Fine Print
We may also see further T&Cs in place to reduce the number of bonuses that they give out or the ways in which you can use them, as ever keep your eyes peeled on that fine print! These offers may change in ways that aren't obvious from the outset, perhaps limiting winnings or withdrawals. Be savvy and you won't get a nasty surprise.
Thankfully, players do have helpers on their side in the form of the Advertising Standards Authority and Gambling Commission. Recently, both of these governing bodies have really started to drill down into the bingo world and hand out fines for T&Cs that aren't clear or could be considered misleading. Recently, they've been handing down fines and really cleaning things up in the gambling industry.
This is actually really good for players, as it means that sites are forced to be more transparent with their terms, with many erring on the side of caution and giving extra information. Things like wagering requirements and expiry dates are now clearer than ever on these sites.
Going forward, this means that sites will be less covert about their terms. We're not saying that this is always done in a malicious way, but the sad part is that when players can't see the right terms we can't always ensure that we're part of a draw or know what the wagering requirements are. Sometimes this works to a site's advantage, as they don't need to give you the bonus that you think you're due. In future, you can say the terms weren't clear and get in touch with relevant bodies about that.
It's all about power to the player now, as we can really exercise our rights and say why we feel a promotion wasn't fair. Maybe they missed out a bit of information or the terms were too small to read, Advertising Standards can take both of these into account before delivering a ruling. Reporting sites is a good way to go about things, as you can kick off an investigation and then prevent other players from falling into a similar trap.
Summary
We hope that you found this guide informative, feel free to bookmark it in your browser and come back when you need a bit of a refresher. We're always keeping our new sites updated too, you can rest assured that if you see them listed here they are safe and fun to get playing on.
Up to 520 Free Spins at Lucky Cow Bingo!