So many sites out there are on networks or use a platform for their software. Proprietary bingo software offers players something a bit different, as you can't experience their tech anywhere else. Join us as we look at this kind of software and what players can expect when they use it.
Where to go for the best in-house games and software
The following sites are the best in our opinion for checking out in house games and software: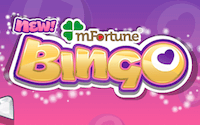 mFortune Bingo
The developers on this site really pull out all the stops when it comes to giving their players the best software around. You can claim a no deposit of up to £10 to test out all they have to offer.
T&C's Apply.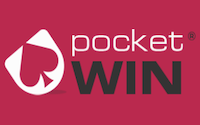 PocketWin
Check out another free £5 from this site if you want to experience some exclusive games. With standalone software, you won't get this experience anywhere else.
T&C's Apply.
Before you claim these offers, do read the full terms and conditions.
What are proprietary bingo sites?
If you want to experience software that's only made for one site then that's exactly what this custom bingo software offers to you. This kind of software can't be played on other sites and they're designed just for the players of a specific site. This is a great perk for players that are sick of using the same software over and over, as it offers something unique.
What are the benefits and drawbacks of using this kind of site?
There are pros and cons to using any kind of bingo software, these include:
Pros
You're experiencing a unique design that will be sure to excite you
There are unique games
There are different kinds of jackpots
A lot of the jackpots are standalone, giving you more chance to win
The games can be a lot higher quality
Cons
With many of these sites, it's quality over quantity so there are fewer games
The jackpots might be smaller as they're only over a small area
We really like playing on these sites, despite the small niggles that come from the cons. In our experience, they put a lot of effort into creating games that their players actually enjoy. They're also able to make more changes if they feel like their players are favouring one kind of game over another.
Stand alone sites vs. big networks vs. a mix of both
As with most things, you don't always have to go all or nothing with these kinds of sites, as you can sometimes find a mix. Big networks do have some advantages in that they offer bigger jackpots and their progressive jackpots can grow a lot faster. This is a factor that smaller, stand alone bingo software sites can't really stand up to.
With larger networks, you technically have a smaller chance of winning as there are more players active in the game. Although there's a bigger prize on offer, you have less chance of bagging it. The same is true on communal jackpot games too, as there are more players sharing the prize you will get less of it.
On larger sites, sometimes you don't really feel like you're being listened to if games don't work as they should. This is because there's a middle man in between the problem you're having and the developer who could be fixing it. On proprietary sites, you're complaining directly to the people that can actually fix your problem, so it's more likely to be improved.
Terms and conditions can be clearer on smaller sites too, as they've been written just for that site. On sites that are networked, their terms can be created to appeal to the masses and just switch out some details. If you want something more specific then standalone sites can help.
This is definitely a trade-off, as it's up to you which aspects you feel you don't want to trade off and which you're ok with. Sometime a mix, like a site with some unique features or a small network of sites will bring you the best of both worlds.
Our Favourite In House Games
If you want to check out our favourite in house games, then we suggest playing on the following to get yourself started:
Master of Fortunes
This fantastic slot game will take you on an Asian adventure, where you can hope to win a big progressive jackpot. There are a load of great features within the game and even some free spins to be won. You can master a really big jackpot, as it's always climbing until someone wins the lot!
This game is available over at PocketWin, if you want an Asian themed slot that's a wonderful option, then we'd suggest spinning on this game. We like the special features that this game has to offer, as they can really help you boost your winning potential.
Cash Cubed
If you want to experience a set of retro reels then you can't go wrong with this game at mFortune. We're big fans of the fact that it brings both older and newer style gameplay to the table and it's entirely unique to this site. The bonus smoothie feature is a fantastic one, as you can keep spinning and claiming bigger multipliers.
This game is fab to play on your desktop and on your mobile device too. If you happen to have a mobile device with an HD screen then you'll get to see this game in all its glory. Then you can spin the reels and enjoy a fruity fusion.
This is just a sampling of some of the games you can play on these sites, as they have a whole lot more! You might not find the hundreds of games that other sites can potentially offer, but they do have high quality options in a range of themes.
So, what are you waiting for? You should be experiencing these games on our favourite proprietary bingo sites. Check these out and you'll be able to enjoy games that you just can't find anywhere else online.
Click to visit sites from other softwares like Dragonfish.
Get up to £10 free on Bingo - Play Pocket Win.
T&C's Apply.