mFortune Bingo, or mmmBingo as it was once known, is an exceptionally popular bingo site. As such, it has inspired many sister sites to offer some of the same deals and games. If you can't get enough of mFortune Bingo then we'll show you great alternative sites to play on.
Our Favourite mFortune Sister Sites
Loyal players on this bingo site will already know what to expect, if you're one of them then we suggest the following sites like mFortune mobile:
Bear in mind that the terms and conditions of these offers can be found on their respective site and should be read before claiming.
Our Favourite Things About mFortune and What They Could Stand to Improve
There are many reasons that this site has been used as an inspiration to many sites. There are things we love and things that could be improved upon at mFortune.
| Things we Love | Improvements Needed |
| --- | --- |
| Low Wagering Requirements | More Gaming Options |
| Great Mobile Compatibility | App Compatibility |
| Wonderful Design | Promotional Variety |
| Original Games | More Side Games/Instants |
| Free Spins | Less Seasonal Promotions than Others |
| Deposit Methods | No Tourneys |
| | Few Prize Competitions |
What we look for from Bingo Sites like mFortuneWe like to keep things objective here and we know that no site is perfect! We're taking into account the good parts about this site and applying them to mFortune sister sites too.
mFortune sister sites often have some of the same types of promotions to the original site, though these can vary in quality. These are aspects that we generally expect to see on bingo sites like mFortune:
Keep what you win!
Whenever you read an mFortune review, their wagering requirements will be a talking point as they make it a pretty special site. You only ever need to wager a bonus once for the winnings to be converted to cash.

No deposit bonus
This handy freebie can be found across a range of sites, including PocketWin. They offer a £5 no deposit bonus, though they're slightly different to mFortune Bingo, you can read about the differences between free bingo and no deposit bingo here.
We love playing for free and if you play here, you'll get plenty of freebies.
Games
As a mobile casino, it's no wonder that mFortune hosts a large library of mobile compatible slot games. All of their games are proprietary, which means they make them and you can play them anywhere else. This gives this site a really unique flair and helps it to stand out from the many bingo sites offering slot games.
They're all real money and a fair few of them also have progressive jackpots to play on too. There's a wide range of games to play on, including:
30 ball bingo – A speedy version of the game that will have you winning in seconds.
75 ball bingo – This American version of the game has a lot to offer and you can play in quite a few jackpots here.
90 ball bingo – The classic game, this version is all over this site and it will give you the chance to win some big progressives.
Classic slots – Fruit machines are always popular with players and they can be taken in new directions on this site.
Animated Games – If you're looking for slots that keep you interested, then these contain cool graphical elements. Characters and symbols move around the reels.
The different varieties of bingo games are a bit lacking at mFortune, as they mostly host bingo variants (90, 75, 30 ball games) and chat games. We'd love to see some more slots.
Bang for Your Buck
If you like to get more for your money then you want something similar to this site that has the potential to offer:
Cheap games – We don't always want to spend a lot of money to play, so cheap games are a must. These should give us sizeable jackpots, without a big price tag.
Refer a friend – On this site, when you refer your friends you get real cash. That means you can play for real money or just withdraw it if you would prefer.
100% deposit match – Look out for sites that also give you double your money to play with. This is a great offer, made even better because there are no wagering requirements to worry about.
Lifetime 10% cash match – While this may seem low, you have to remember that this offer comes with very few restrictions. You can continue to claim this offer on every deposit on the site.
Progressive jackpots – If you want the opportunity to win a lot without spending a lot, then these games are for you. With low stakes you can win thousands of pounds, which is real value for money.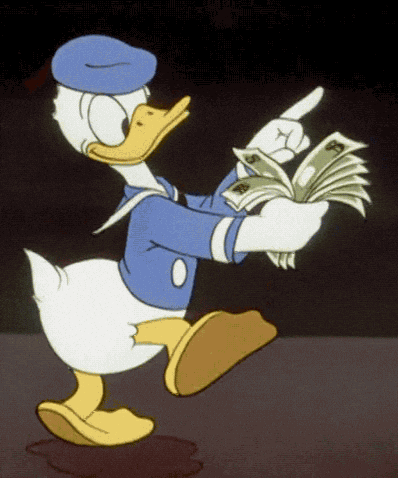 Get Social!
It's great to feel like a valued member of a site and that's what you get each time you play with mFortune. They personalise your bonuses and that makes us feel like they really know what we're looking for. It's nice to see that they don't just roll out the same bonuses to every player, they know which ones you're likely to actually use.
Their chat rooms can also get you actively discussing with other players. They're moderated so they're friendly and everything is above board.
Most bingo sites now have a social media presence, which players can cash in on. Sites like mFortune reward their players for interacting with them on social media. If you want to make the most of these offers make sure you check their pages often and follow instructions to the letter.
BB the mascot also makes things feel a bit friendlier, if you like a site that feels fun then you can definitely take part here.

Bingo Sites with Prizes!
We love to get our hands on prizes and this site offers a whole load of them. From VIP prizes to the ones you can win on social media, it's all to play for here. With many of these you don't even need to make a deposit in order to get winning.
There are also weekly quizzes and prize draws to keep things exciting too. This kind of varied fun means that you're never far from a win. There are loads of sites out there that just offer the same old bingo jackpots, without thinking of what their players really want. With sites like these, you can get prizes that actually excite you, like holidays, vouchers and more.
Cash is a great gift, don't get us wrong, but a lot of the time we just end up using it on bills or something boring. This is why being able to claim a tangible gift can make all the difference.
Lots of Bingo Rooms
You don't want to be stuck with a site that doesn't offer a lot of bingo rooms. These sites can end up becoming really stagnant quickly and that's not very fun. Sites like this one should ideally have a fair few rooms and varieties on offer for players.
Lots of rooms and lots of rewards are great, so be selective when you pick a site. This is where no deposit bonuses really come in handy, as you can actually go on the site and see what they have to offer.
Loyalty Rewards
After we've claimed welcome packages we also want some incentives to stay with a site. We like to look for:
High Roller Perks – If we're spending a lot then we want to be rewarded for it!
Personalised/Exclusive Bonuses – Great bonuses that appeal to us are a no brainer, even better if we can't get them anywhere else.
VIP Ladder – Making your way up the rewards ladder is a sure fire way to keep us interested. Spending more and getting bigger rewards always has us interested.
Refer a Friend – If we get more players to come to a site then we also want a perk for that too. If this continues through your time on a site then it just encourages us to get more people playing.
New Game Previews – Getting a heads up on a new game is also quite exciting, which players can enjoy with mFortune.
VIP Events – Making your way into certain rooms or tournaments for being a VIP is a massive perk, as it makes you feel quite special.
Unique Prizes – If you want unique gifts then this is the ideal place! They give a lot of stuff away, from spa days to skydiving.
Mobile
This site is all about apps and it's super mobile friendly, you can download the app on Android and on iPhone too. This will allow you to check out all of their games on the go, no matter which device you're on.
We don't tend to discriminate when it comes to which device we play with – as both systems are up to the task. Android phones tend to have a bit more flexibility, though there tend to be more apps available for iPhones.
If you want to play mobile bingo, then make sure that the site supports this!
Jackpots!
When we play bingo and slots, we want the chance to win big! This includes being able to get our mitts on progressive jackpots within these games. The different types of jackpots can give you a lot to look forward to, especially when there's a lot of cash on offer.
In the bingo rooms, jackpots that have everyone winning or sharing a communal jackpot make us feel all warm and fuzzy. This is a great aspect to look forward to when you play online.
Payment Options
To keep us nice and secure, we also like the option to use different payment methods too. These are some that we look out for:
Phone Bill – Being able to put our deposit directly on our phone bill makes a massive difference. This is convenient and it also helps to keep us safe when we play, which is a win win.
Credit Cards – A credit card usually comes with some sort of protection from fraud on there, which is handy if you want to be able to charge back. This is a common way to protect yourself online.
eVouchers – Using vouchers like Paysafecard allows you just to keep your details offline. This is great for players that want to keep everything locked down.
eWallets – If you prefer a service like PayPal, then you can use this to keep yourself safe when you play, that way you don't need to share any of your details.
Mobile bingo pay by phone bill sites are among some of our favourites, as they really make things easy for their players.
News/Blogs
Extra information on a site like a blog or news helps us to get the most of their offerings. If they have a bit of personality, add in tips and some fun facts then we'll probably get more of a sense of who they are. This is important for players that want to play with a site that isn't just generic.
Safety
Safety is paramount for players, so look for the following on any site that you choose to play on:
Gamcare – Having resources on offer for those that need them is a great asset for a site. Links to Gamcare shows that they really respect their players.
Age verification – Making sure their players are really who they say they are is important, as sites have to protect those that are underage. This may mean you have to provide ID during your time there.
Self-exclusion options – If you need a break from gambling, then it's great to be with a site that allows you to do that. Asking for a self-exclusion can put you back in control and have you ready to come back when you feel ready to.
UK Gambling Commission – All sites that offer gambling should have a valid licence from the Gambling Commission. This will usually be displayed on the site and then you can click through to see their certification.
No credit card required – To keep our details under wraps, we don't always want to share details of our credit cards. Some sites make you do this, for protection, but it can be good to play on ones that don't.
If you don't see these features on a site, then our recommendation would be not to play there. Some of them are mandatory and others are just additional elements that we really like to see as it shows they support their players.
Our Conclusion
If you're looking for the cream of the crop then mFortune Bingo is a great place to start. Then you can branch out into new directions with other sites like mFortune for further sites to get your thrills on.
Will we see more sites like mFortune in our selection of new bingo sites 2018? Stay tuned!
Up to 520 Free Spins at Lucky Cow Bingo!