When we play slots, we're always interested in winning big with a variety of jackpots. In this article, we'll tell you all about the jackpots that you can hope to win, as well as how to boost your chance of getting them.
Where we Play for the Biggest Slot Jackpots
When scouting out those jackpot games, we enjoy playing on the following sites: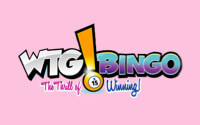 WTG Bingo
If you're looking for a vast selection of slot games with a variety of jackpots, then this bingo site will be great for you.
T&C's Apply.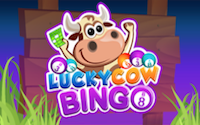 Lucky Cow Bingo
Spin the wheel here at this bingo site for your chance to win as many as 500 free spins, what an offer!
T&C's Apply.
Just take a look at the terms and conditions of these sites before you dive right in and play.
Types of Slot Jackpots
If you're looking to play on jackpot slots then you can use a couple of different types:
Flat Top Slots
These games have an upper limit on what you can win, which is what the flat top part of the name refers to. The jackpots are all related to what you bet, to which a multiplier will be applied. The more you bet on these games, the higher your chance of winning will be.
Progressive Jackpots
These slot jackpots are always popular, as they can reward you with millions in no time at all. Generally, the jackpot is seeded at a set amount and then each wager that is made on the game contributes to it. These games are fantastic for you to play on if you're looking for really large prize pools.
There are a few different types of progressive jackpots too, mostly these refer to how many machines contribute to the jackpot amount. They can be stand alone, linked across a few different games or across a much larger network of sites.
Both of these types of jackpots have their own pros and cons. For example, progressive jackpots have a higher jackpot but you will have lower chances of winning it.
Special Promotions
To test out a jackpot slots machine you may receive some special promotions from a site to tempt you into playing them. These can include:
Loyalty and Newbie Offers – More and more often we're seeing free spins becoming a part of loyalty and newbie offers on bingo sites. Monthly and no deposit free spins are great ways to experiment with new games.
Social Media – Keep your eyes on social media for the latest news on promotions and bonuses for new games. Liking your favourite brands on Facebook or following them on Twitter can keep you ahead of the latest promotions and games to come out.
Chat Promos – Chat promos can also give you bonuses and free spins to check out the latest games with. Usually there's quite a bit of buzz in the chat rooms when you pop into them, especially when new games come out.
Tournaments – These can be ideal for players that like to get into the competitive spirit, as they challenge you to play new games more than anyone else on the site. There can be some serious prizes if you're at the top of the table.
Who's Behind the Jackpot?
There are a variety of developers creating these games too, for jackpot slots online, you can't go wrong with:
Eyecon
These guys make some of our absolute favourite games, with big jackpots on the roster. They specialise in bright and fun games with big wins.
Top games:
Fluffy Favourites – This game is undoubtedly one of the most popular ones on the entire internet. The fluffy animals can grant you some serious jackpots and there are even some bonus features to unlock.
Shaman's Dream – This mystical themed slot game is great fun, with plenty of lines and jackpots to win on. The more you bet on this flat top slot, the more you could win.
Microgaming
These giants in the casino industry have been around since the 90s and really know what their players want to see. They regularly bring out new games and feature really unique themes.
Top game:
Mega Moolah – Known as the 'millionaire maker' among casino fans, the jackpots on this game are always huge. Enter into the bonus round and you could win one of four progressive jackpots.
Playtech
We're always seeing brand new games from this developer, with so many Playtech sites out there, they appear in many places at once. Their games usually have quite a few bonus features for you to unlock.
Top game:
Irish Luck – This themed game is also super popular with bingo players, as it features some big wins. The Emerald Isle is the setting for this adventure on the reels.
Summary
There are a whole load of jackpots out there just waiting to be won! Enjoy them on our fave sites and you'll be playing with some of the best providers around.
Up to 500 Free Spins at Lucky Cow Bingo!