Play slots and bingo games at Lucky Cow Bingo! Win BIG now!
When you want to play bingo it can be good to try something new, while still having the same fun and games. This is where bingo variants come in, as they can switch up boring old bingo games with something totally different.
Best Sites To Play Hybrid Bingo Games
Bingo sites with hybrid games might be prolific but not all of these offer players the best deal. If you'd like to head to a bingo site to check out some new types of bingo then we suggest that you go to:
Lucky Cow Bingo
Enjoy video bingo & win up to 500 free spins with a £10 deposit!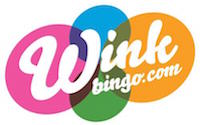 Wink Bingo
Play Swedish bingo with 350% on a £10 deposit + a random prize between £5 - £1000!
We all know how to play the usual 90 and 75 ball bingo games, but variants come in all shapes and sizes – as the name suggests. They can sometimes be known as hybrid bingo if they combine elements of other games within them or just plain old variations of bingo if not.
Video bingo is one of these variants, as it is a mixture of bingo and a slot game. This can be exciting for players who don't want to wait for a new bingo game to start and want to set their own stake. It can also be referred to as Multi Stake Bingo on some sites. This is usually played in the 75 ball form of the game, so it's a similar game on slightly different terms.
Swedish Bingo can also be called 5 line bingo, as some of our savvy bingo players will be aware, and it's a much faster way to play. This is standard 75 ball but the grid is slightly different to the standard won but there are more ways to win too!
Joker Jackpot Bingo is just like bingo but this one takes away the balls and exchanges them for cards. You'll get 9 cards dealt from a deck in a square and you'll want to make a J pattern as the cards are called. This is one of the more difficult bingo variations to get accustomed to but once you do it can be really fun. On Super Joker Jackpot Bingo you'll get a chance to win a progressive jackpot, so you can choose which way you want to play.
80 ball bingo skirts the line between 75 and 90 ball bingo, without rocking the boat too much. In this version of the game, you'll be given a bingo card with a 4×4 grid on it and you'll want to cover every number. If you find 90 ball bingo a little too slow or 75 ball a bit too fast, then 80 ball bingo will help you split the difference.
The last of our online bingo variants on the list is Bingo Roulette, which is a mash up between two of our favourite games. Basically, this works almost identically to roulette with a little bit of a bingo twist thrown in there for fun. Plus, you'll get to chat to your host and fellow roomies, which is better than regular roulette.
Why Do We Love Bingo Variants?
The idea of bingo variants has been around for a long time and players seem to love them. This can be because they enjoy bingo but want to try something new or because they just want to get their hands on a jackpot. We love these because bingo is our favourite game and the more ways there are to play it, the more fun we can have!
No Credit Card? Not a problem! Play & Win Bingo here. Click me!